I think God will have prepared everything for our perfect happiness. If it takes my dog being there [in Heaven], I believe he'll be there.
Rev. Billy Graham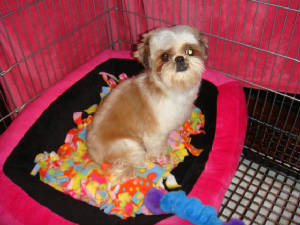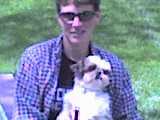 Heidi and Foxy - May 2010
Foxy loved people, traveling, hiking and being near her Heidi. (Foxy was not fond of thunderstorms!)
Her illness-Foxy was always healthy. Her vision wasn't great the last years, but she functioned well. We noticed she wasn't herself on Sunday/Monday and by Tuesday was not breathing quite right. Saw the vet on Wednesday and we were told she had congestive heart failure and was given shots and pills (vet said her bloodwork looked very good for a dog her age). The vet said when these symptoms show suddenly, it is often a poor prognosis, but nothing else to do. By early Friday morning she passed. We are thankful she didn't have to suffer, but shocked by such a quick death.